Program Description
Bachelor of Fine Arts - Photography
After your Foundation year, you will have the option to expose yourself to every aspect of the still image through history courses, documentary photo, digital photo, photo issues, lighting, view camera and more.

You will examine the technical, historical, and theoretical issues related to contemporary photography. You will gain expertise in conventional, digital, and hybrid methods of image making and develop your own artistic practice. You will also gain a critical understanding of the aesthetic and social discourses within photography.

Graduates of NSCAD's Photography program are successful artists, commercial photographers, writers, and arts administrators. Many of our graduates have pursued graduate studies and have become curators, critics, art historians, and college/university professors.


Photographic Services

As an enrolled senior photography student, you will receive 24-hour access to the darkrooms and computer facilities. There are two communal black and white darkrooms with 30 enlargers and two 20-inch processing machines, a lighting studio equipped with electronic flash and tungsten lighting systems, and copy and print finishing facilities. NSCAD also has a comprehensive selection of photo equipment including a range of digital and film cameras, light meters, tripods, and portable lighting kits. We also have a digital imaging studio equipped with Macintosh computers, scanners, a wide-format inkjet printer, and an Imacon medium format film scanner.

Once you have completed Foundation Photography (FNDN 1320) you will acquire access to the darkroom and equipment services of the photography department (including laboratory and specialized production areas for black and white, color, and digital imaging processes) throughout your studies at NSCAD and regardless of your major.


Last updated Feb 2018
About the School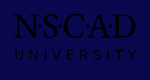 One of Canada's oldest independent cultural institutions, NSCAD University continues to be regarded as a principal centre for education and research in visual culture in North America. Part of our app ... Read More
One of Canada's oldest independent cultural institutions, NSCAD University continues to be regarded as a principal centre for education and research in visual culture in North America. Part of our appeal is the ever-present relationship of the old to the new, and our convenient location in the heart of downtown Halifax's waterfront district. Behind the Victorian facades of our main campus and the Academy Building – both open 24 hours a day, seven days a week – students create some of the most cutting-edge images and objects being made anywhere on the continent. After an experimental foundation year, students gradually focus in order to become specialists in some aspect of art, craft, design or historical and critical studies. They are educated to think critically, to balance academic issues with practical concerns in the studio, and to explore how the visual arts give meaning to both individual and community life. NSCAD University fosters close creative relationships among artists, designers, academics and the public, and takes on leadership responsibilities in the regional, national and international art communities. Our graduates go on to join the ranks of the most interesting and successful artists of their generations. As the university embraces the new century, it is building on the strengths of its history, maintaining and intensifying traditional arts and crafts while capitalizing on the many new technologies shaping the world and human interaction. A significant expansion currently underway will soon make NSCAD Canada's largest centre for graduate programs in the visual arts.We believe the next phase of modernity in the visual arts has begun, and it is our full intention to play a role in its formation. Things are happening behind those Victorian facades.Our faculty, students and alumni are at the heart of the burgeoning industry of ideas, with discovery constantly at their fingertips.
Read less