Bachelor of Communication in Public Relations and Advertising
Home ›
Bachelor ›
Bachelor of Communication in Public Relations and Advertising
Program Description
The Public Relations and Advertising Major provides opportunities for students to practice the art of effective integrated communication in both public relations and advertising contexts in different kinds of organizations. Students learn the theories and practices of informing consumers about practices, services or products, persuading stakeholders to reach mutual understanding and achieving a two-way dialogue to enhance brand engagement.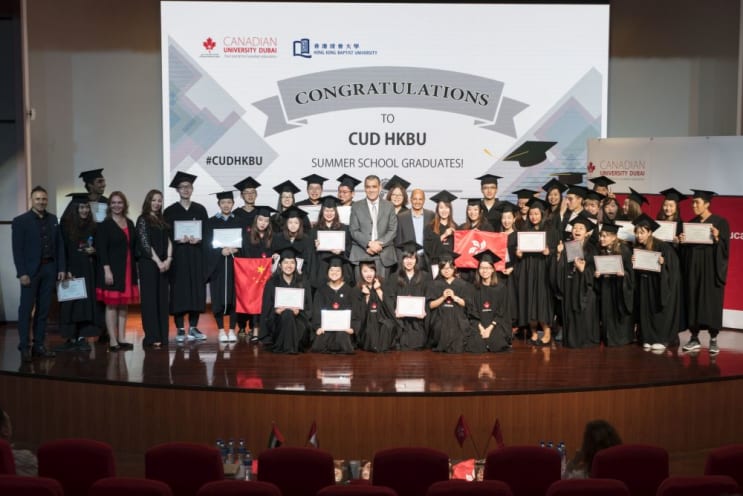 Concentrations
The Public Relations and Advertising Major offers three Concentrations: Advertising and Branding, Organizational Communication, and Public Relations.
Advertising and Branding Concentration offers training in strategic planning, brand storytelling and concept expression. It prepares students to present ideas in an innovative and socially responsible way for effective brand communication and promotion.
Organizational Communication
Organizational Communication Concentration offers training in knowledge integration and creation, the development of expressive and analytical skills, critical thinking, team building, as well as decision-making and problem-solving abilities.
Students of Public Relations Concentration will acquire both the critical understanding and relevant skills to develop successful careers in corporate communication, public affairs, social responsibility, media relations, crisis communication and digital PR across different sectors (i.e. business, government and non-profit organizations).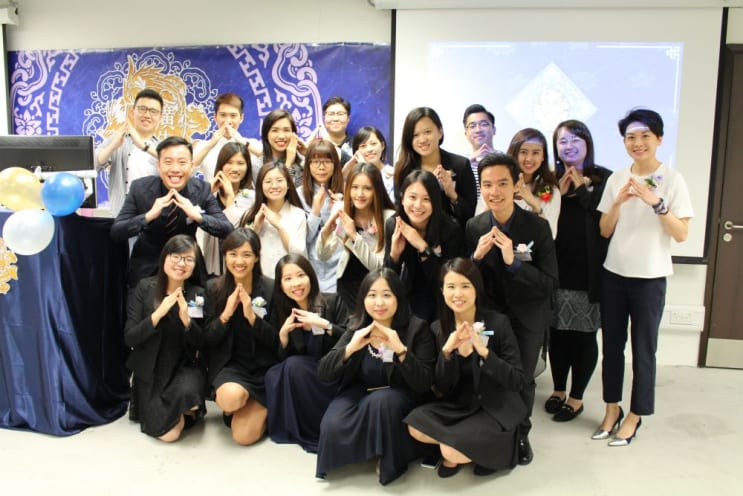 IAA Accreditation
The School of Communication has scored a first in the Greater China region by winning recognition from the International Advertising Association (IAA), the world's most influential organization in the advertising industry. The Public Relations and Advertising Major has been awarded the IAA's highly regarded accreditation. Students graduating from the Public Relations, Advertising and Branding Concentrations will be awarded the IAA's Diploma in Marketing Communications, in addition to the Bachelor of Communications degree.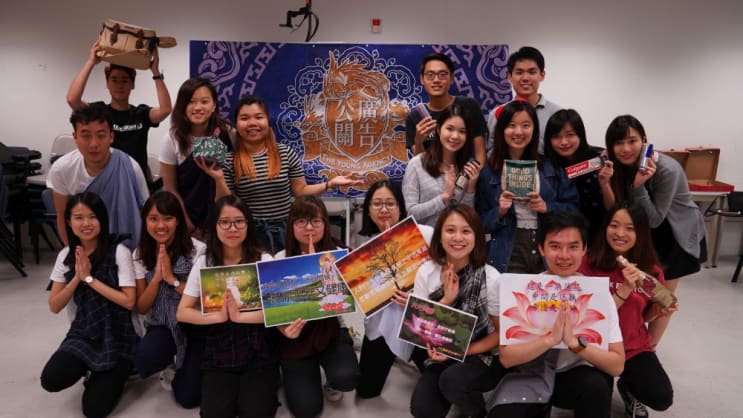 Internships
Although the internship is not required as part of its curriculum in the PRA Major, an Internship Coordinator is assigned to communicate with potential employers who will provide summer internship opportunities for our students. These internships usually provide a basic salary, some specialised training, career-related professional experience, and an opportunity to observe the communication practices of the organizations involved. Below is a list of internships the PRA students have completed in recent years:
Asia Corporate Training
Avista Group
Chinese Arts Space
Creative Trend
Favour Light Company Ltd
Fimmick Limited
FlyingV
Havas World Hong Kong Limited
Hong Kong Disneyland
Hong Kong Housing Society
Hong Kong Jockey Club
ImpactHub TaiPei
Information Services Department
Ketchum
KKday HK
Lenovo Group
Modern Women's Foundation
Moovup
Muse Group Limited
Recruit & Company Ltd
Rosy Sky Campaigns
Shanghai Ogilvy & Mather Marketing Communications Consulting Co., Ltd
Unwire.pro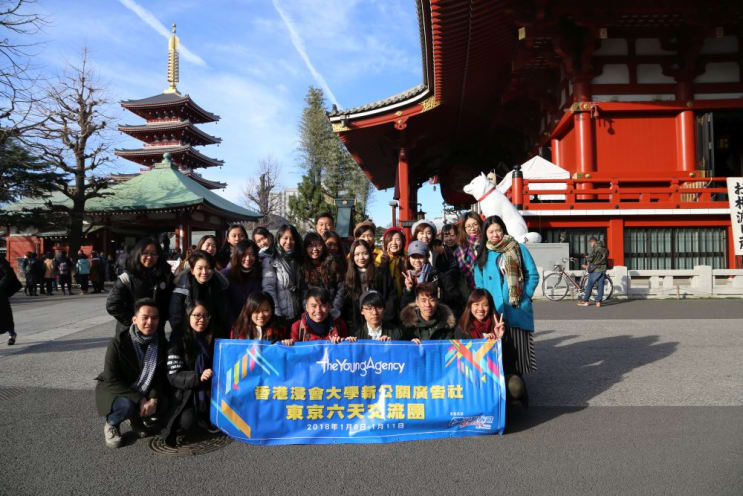 Career Prospects
Graduates from the Public Relations and Advertising Major are prepared to take up jobs in strategic communication departments of organizations, public relations firms, and advertising agencies e.g. agency account directors, corporate communication directors, public affair managers, corporate social responsibility managers, media relations managers, copywriters, art directors, media planners, marketing communication specialists, digital marketing specialists, content managers/creators, brand consultants, management trainees and entrepreneurs. Some graduates are employed in corporate and marketing communication positions in business and non-profit making organizations.
Entry Requirements
We adopt a holistic approach in selecting applicants on individual merits. Applicants are required to meet the University Entrance Requirements and English Language Requirements.
Applicants admitted with advanced standing to Year 1 of study with international qualifications such as GCE, IB and SAT may apply for transfer of units.
The School adopts a broad-based admission policy for students who want to study Journalism or Public Relations and Advertising. Students are not required to choose a major before admission. Instead, in their first year of studies, they are required to take core courses that introduce them to multimedia storytelling techniques, media law and ethics as well as other courses that give them a flavour of different fields of communication studies. At the end of year one, students will be assigned to a Major according to their personal preferences and academic performance. In year two, they will be assigned to a Concentration based on their choices and scores in relevant courses.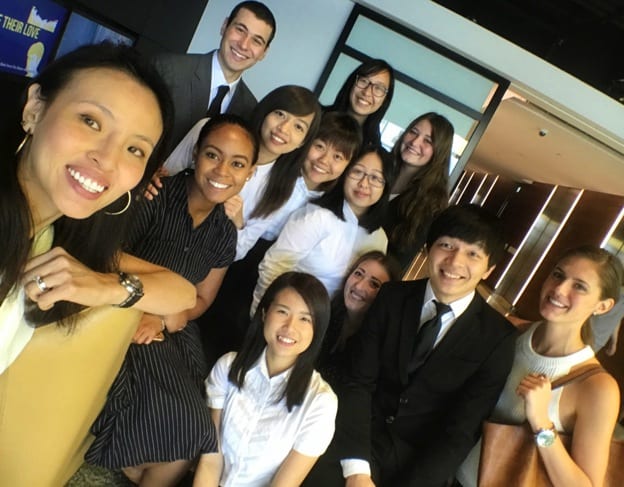 English Language Requirements
The following public examination results are recognised as meeting the English Language requirements stipulated by the University:
Proficiency Tests

Minimum Requirements

TOEFL

Internet-based test (iBT) - Score: 79; or
Paper-based test (PBT) - Score: 550

IELTS Academic

Overall Band: 6.0

SAT

A minimum score of 550 in both Critical Reading and Writing with a sub-score of 8 or above in Essay in old SAT; or
A minimum score of 590 in Evidence-Based Reading and Writing in new SAT

ACT

A minimum score of 23 in both ACT English and Reading

GCE O-Level/ GCSE English/ English Language/ English Literature

Grade C/ Grade 4

IGCSE First Language English

Grade C/ Grade 4

IGCSE English as a Second Language

Grade B/ Grade 5

GCE AS or A-Level English

Grade E

HKDSE English Language

Level 3

HKALE Use of English

Grade E

IB

Grade 4 in:
IB English A (Higher or Standard Level); or
IB English B (Higher Level); or
IB English Literature and Performance (Standard Level)

OR

Grade 5 in:
IB English B (Standard Level)

Others

Other English language qualifications deemed acceptable by the University

Admission Scholarships
Applicants with outstanding academic performance will have the opportunity to receive admission scholarships:
HKD

USD

Full scholarship*

190,000 each year

24,000 each year

Half scholarship*

95,000 each year

12,000 each year
*Subject to the University's approval.
Last updated Jun 2020
About the School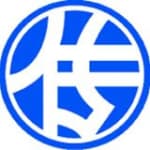 The School of Communication of Hong Kong Baptist University was founded in 1968. It provides a comprehensive range of programmes in communication available in Hong Kong at the undergraduate and postgr ... Read More
The School of Communication of Hong Kong Baptist University was founded in 1968. It provides a comprehensive range of programmes in communication available in Hong Kong at the undergraduate and postgraduate levels.
Read less