Bachelor of Business Administration in International Business
Home ›
BBA ›
Bachelor of Business Administration in International Business
Program Description
Interested to work in an international environment?
Do you want to know the secrets for succeeding in the corporate jungle?
Our International Business program is a dynamic and rigorous course that keeps pace with the ever-changing needs of the globalized world. It is designed to prepare students with essential skills and practices necessary to succeed as international business executives. After graduating, you shall be ready to overcome all challenges of the corporate world and go the extra mile to make a difference.
What will I learn?
The international business program aims to advance understanding of business in the competitive global economy and reflects St Theresa's commitment to teaching students the core business concepts at international standards. The program is interdepartmental where courses are distributed over several functional areas that are designed to give students a strong understanding of the many crucial aspects of the business that are in demand by global industries.
At St Theresa's Department of International Business, not only do we expect students to take learning seriously, we encourage them to be on top and lead in their chosen professions. We believe that all learning should begin with an immersion in real-world problems where nearly every concept, every analytical tool, every framework has been embedded in a series of living case studies.
We find that learning is most powerful when it is both active and social, that's why at St Theresa we expect you to collaborate with others in the learning environment, to exchange ideas with your classmates and to seek help from your peers. Interactive elements of the program shall enhance your communication, negotiation and management skills needed to address the heavy challenges in business.
When you enroll in our program, you are making a commitment to becoming an active participant in a community of learners. In St Theresa's International Business community, you are not only signing up to learn, you are signing up to engage.
Program Highlights
Acquire working knowledge and skills in the international business and functional areas of management.
Become industry ready and employable.
Up-to-date curriculum fine-tuned to industry requirements.
Case Study based lectures.
Activity and event-oriented teaching-learning sessions.
Complete Entrepreneurship guidance with hands-on experience and projects assignment.
Career counseling and mentoring.
Research Orientation.
The Possibilities Are Endless
The functional objective of the International Business program is to provide a platform for organizing and broadening the range of globalization and intercultural training for STIC students. This program is designed to provide high-achieving students with access to High Order Thinking Skills (HOTS) that would otherwise not be available to them, and by so doing contribute to and complement their academic success.
The program prepares students for entry and managerial positions in a variety of firms such as multinational enterprises, export and import companies, international-trade intermediaries, and financial institutions, both in Thailand and abroad.
Global Banks
Export Oriented Units
Special Economic Zones
Industrial Zones
Export and Import Companies
Global Insurance Companies
Multinational Companies
International Cargo Companies
Careers
International Sales Manager
International Marketing Manager
International Banker
International Investment Professional
Importer and Exporter
International Human Resources Specialist
International Insurance Consultant
Business Analyst
Insurance Manager
Finance Manager
Before You Apply
Applicants must have successfully completed high school (M.6) or equivalent.
Applicants should have satisfactory proficiency in the English language.
Applicants must be of a good moral character and psychological capacity, and no contagious diseases.
Applicants should forward to us the below-listed documents:
Completed application form and fees.
Certified true copy official transcript of records.
Certified true copy of National ID card or passport.
Two (2) recently taken 2×2 inch photographs.
Certified true copy of name change certificate (if any).
Last updated Feb 2018
About the School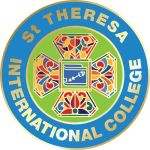 St. Theresa International College was established in 2001 as an international college of higher education, accredited by the Commission of Higher Education, Ministry of Education, Thailand. The Colleg ... Read More
St. Theresa International College was established in 2001 as an international college of higher education, accredited by the Commission of Higher Education, Ministry of Education, Thailand. The College has a long-term objective and commitment to continually develop the quality of its degree programs through international collaborations while producing valuable graduates for multi-national professions.
Read less