Bachelor in Computer Science (Software Engineering) (Hons)
Home ›
Bachelor ›
Bachelor in Computer Science (Software Engineering) (Hons)
Program Description
Professional Recognition: Malaysian Qualification Agency (MQA)
Intake: January / June / August
Duration: 3 ½ Years
Fees: RM 31,200.00
Entry Requirements
Recognized Matriculation or Foundation with CGPA 2.0 AND credit in Mathematics at SPM Level; OR;
Pass Sijil Pelajaran Malaysia (SPM) or equivalent with credit in Mathematics AND Pass Sijil Tinggi Pelajaran Malaysia (STPM) with TWO (2) full passes or equivalent with minimum CGPA of 2.0; OR;
A Diploma in Computer Science, Information Systems, Information Technology, Software Engineering or equivalent with a minimum CGPA of 2.5. *Candidates with CGPA below 2.5 but above 2.0 may be admitted subject to a rigorous internal assessment process; OR;
Any other Diploma with a minimum CGPA of 2.5, AND credit in Mathematics at SPM level.
Pass Sijil Tinggi Agama Malaysia (STAM) with at least Jayyid (Good) Level AND Pass Sijil Pelajaran Malaysia (SPM) or equivalent inclusive of Bahasa Melayu and credit in Mathematics; OR;
Any other qualification recognized by Malaysia government.
Overview
Software Engineering is the area of computer science concerned with the theoretical and practical aspects of the requirement, design, implementation, testing and maintenance.
Have a good understanding of software engineering related theory and how this theory influences practice, possess a solid foundation that allows students to maintain their skills and knowledge while the field of software engineering evolves.
Students are required to attend an internship programme to apply theory to practice within software development.
Program Learning Outcomes
Describe a general introduction to software engineering concepts.
Demonstrate understanding concepts of user and system requirements.
Design and develop any system using the UML and highlight important implementation concerns.
Demonstrate an understanding stages of testing from unit testing, component testing, system testing, and acceptance testing.
Demonstrate an understanding of software maintenance.
Demonstrate the ability to work with and/or lead a diverse team toward goal accomplishment
Demonstrate an understanding of the importance of attracting, developing and retaining a high-quality workforce.
Last updated Feb 2018
About the School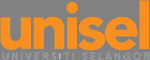 Universiti Selangor (UNISEL), formerly known as Universiti Industri Selangor was established on 23 August 1999. Currently operating at two campuses; the sprawling 1000-acre Main Campus in Bestari
Universiti Selangor (UNISEL), formerly known as Universiti Industri Selangor was established on 23 August 1999. Currently operating at two campuses; the sprawling 1000-acre Main Campus in Bestari
Read less