Program Description
The International Business concentration prepares students to understand and effectively participate in the management of business firms operating in a multinational environment. Courses examine in-depth theories and applied concepts relevant to conducting business in a competitive global arena. International business courses include: International Business, International Management, International Marketing, and International Trade.
Business Program Highlights
Internship Opportunities
During their last year of study, students have the opportunity to enroll in an internship either for credit or not for credit. This has many benefits as it allows them to gain valuable work experience, develop and build upon skills, get a foot in the door at a company, etc.
Study Abroad Opportunities and Global Business Experience
Students can travel, meet other people, and learn about other cultures while studying and earning credits towards your degree. Numerous destinations are available including FDU Wroxton (UK), FDU New Jersey (USA), SKKU (Korea), Zeppelin University (Germany ), China, and many more. Your financial aid will "travel with you" during studies at Wroxton, NJ, or other select locations.
Minor in Digital Marketing
With so many advances in technology, today's marketing arena is more complex than ever before. Marketers are struggling to keep up with information being shared and used by their customers on a variety of platforms. Marketing success lies in being able to understand these digital and social platforms, and in being able to seamlessly integrate a range of new capabilities with some of the more traditional ones. A bachelor's degree in International Business with a minor in Digital Marketing from Silberman College of Business will prepare our students for a career in this dynamic field and will equip you with the knowledge and skills to plan, design and manage a well-integrated marketing strategy.
Accelerated 4 + 1 Combined Degree Programs
Students in the Silberman College of Business can earn both an undergraduate and graduate degree in just five years (subject to waiver eligibility*), by pursuing one of the following five-year combined degree programs:
B.S. M.S. Accounting
B.S. M.B.A. Finance
B.S. M.B.A Management
B.S. M.B.A Marketing
B.S. M.S. Supply Chain Management
These combined programs enable you to earn your bachelor's and master's degrees in one less year than it would traditionally take.
*for waiver information visit: MBA Core Curriculum
Career Prospects
Our alumni work in a variety of industries across the country, most notably: A&W, RBC, Deloitte, Surgmed, Partap Forest Products, C.H. Robinson, Intact, Urban Bella, East-West Education Services, Canucks Sports & Entertainment (CSE).
Requirements for the Bachelor of Science Degree
NOTE: The requirements below are detailed on the Silberman College of Business's webpage. Any student with specific questions should contact the advisor on their home campus.
This program is offered under the written consent of the British Columbia Ministry of Advanced Education effective May 8, 2006, having undergone a quality assessment process and been found to meet the criteria established by the Ministry. Nevertheless, prospective students are responsible for satisfying themselves that the program and the degree will be appropriate to their needs (for example, acceptable to potential employers, professional licensing bodies, or other educational institutions).
Last updated Feb 2018
About the School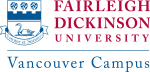 As a leading innovator in global education, Fairleigh Dickinson University seeks new ways to offer its unique learning opportunities to students worldwide. The University's newest campus opened in 200 ... Read More
As a leading innovator in global education, Fairleigh Dickinson University seeks new ways to offer its unique learning opportunities to students worldwide. The University's newest campus opened in 2007 in Vancouver, British Columbia
Read less
Accreditations